Assalamualaikum kawan-kawan sekalian!
Apa khabar kawan-kawan haghi ni!
Ada apa-apa p
eghancangan sendighi tak?
Haghi semalam makan mee kaghi ke ghoti canai?
Haaaa tu budak laki dah berkerut dahi nak tumbuk laptop dah tu i ejek Lisa Sughihani dia.
Berdiri lah di alam nyata, terima lah hakikat u olls telah tewas di tangan abe Yusghi.
Lisa Sughihani sudah pun bergelar Lisa Surirumahtangga secara ghasminya.
Sudah sudah cepat kesat air mata tu jangan nak tacing sangat.
So today is tuesday, which is a bit weird as i barely update my blog during weekdays.
I'll make it short alright folks?
It has come to my attention since macam ramai salah paham with my entries berdasarkan beberapa komeng anda sekalian alam. Oh tapi komeng tu semua bukan hatred komeng pun cuma nasihat.
Just so u know blog ni sebenarnya tempat i lepak since i tak suka lepak kat luar umah. When i feel like lepaking i log in blogspot ni then i taip random stuff.
Which meansss...............
mengarut stuff

bagi mengubati jiwa tension setelah mengadap medic stuff yang susah.
Ouu yeaaah i was trolling all this while!
Trolling?
That means......
I suka-suki je taip takda maksud sangat pun.
It's like menyakat bergurau senda perli-perlian cubit-cubitan ghittew.
Contohnye, kat entry
Tahi Itik
ni. Hahah selera pulak bila dengar nama kuih cenggitu.
Ommy..u guys take it seriously when i actually typed it for fun.
Oloh oloh sayang sangat nama kuih Tahi Itik sampai marah i nak tukar nama Duck Shit. Hikhik.
Don't worry people i masih mencintai bahasa melayu kita, i won't change those malay name to english. That's what makes it unique isn't it? So why would we change it? Dierang pun bukan paham tahi itik tu apa badak berendam tu apa. Takdenya dierang nak bawak kamus dewan bahasa dan pustaqak bila nak beli kuih melayu. Biarla mek salleh ni belajar bahasa melayu sikit asyik kita je belajar bahasa dia. I pun ajar je kawan Irish i kat sini bahasa melayu. I pulak belajar bahasa gaelic. There is no such thing as i malu dengan bahasa melayu kita or what not.
Pastu kat entry
Mark Rambutberg
ni pun orang ingat i serious.
I tahu je para penyokong tu semua tengah troll Dr. Rozmey. I pun saja je kata dierang sokong betul-betul.
Takdela i ni lurus macam pembaris nak percaya. Obvious kot dierang main-main siap suruh Dr. Rozmey tu buat filem
'The Social Network 2'
siap suruh letak farmville kat Dr. Book sebab addicted dgn bercucuk tanam? Hahahahha troll habis.
Ermm im not sure entry mana lagi yang u all rasa i serious.
Tentang Dhia
? nak ke TV 3 buat slot seram tajuk Tentang Ku Salmi Boboboi?
Oh maybe entry
vespa hitam
ni?
Takdela adik i berguling atas jalan jadi tenggiling oihhhh. I saje over. Tapi serious la adik i memang malu gila masa enjin tu mati. Dia hampir-hampir nak lintas jalan duduk kat bus stop tepi traffic light tu meninggalkan i keseorangan. Orang cenderawasih tahu la kut bus stop depan kedai Sabariah. Tapi i cubit dia suruh teman i tebal muka berjemaah bersama.
Oh oh i'd better stop now sebab i ni kalau dah menaip tak reti nak berhenti. Heeeee.
So please don't take this blog seriously. Ada masa i serious tu haa barula take it seriously. Amenda ni tiara cakap macam mabuk bedal tapai basi. Ah pandai-pandai la u all bezakan mana serious mana tak.
Okay okay maybe bukan troll sangat cuma i suka exaggerate bila cerita. ''Amboihhh over betul ayat dalam blog kau ni nyah dok buleh nak hiperbola lagi kew bila menaip menci la ahkak''
Fine la..ke u all nak i serious je all the time? Sobs..nak gurau pun dok buleh u olls ni. *kesat air idong*
So i hope i've cleared things up.
Is everybody clear?
Ok sekarang jerit ''Aye Aye captain!''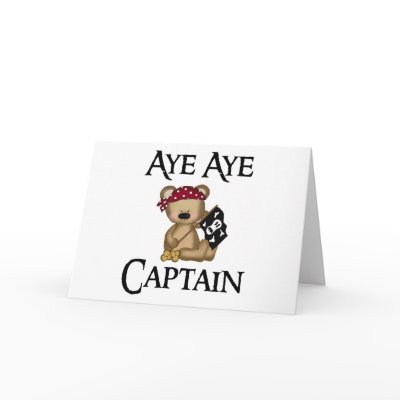 Eh tapi entry yang bapak i jemur kain tu betul! =p